UVdesk - Branding of the portal
Steps for Branding of the portal:
Login to your UVdesk Support Panel.
On the Dashboard, you will see "SETTINGS" menu and under it, you will find "Branding".



Click on the "Branding" Icon and then you will be redirected to a new page.



In the new page, you will see a total of five tabs namely- General, Knowledgebase, Time, SEO, Links, Advanced & Broadcast Message
Under "General" tab, the owner can upload Wide Logo, Website Status, choose Brand Color, enter Name.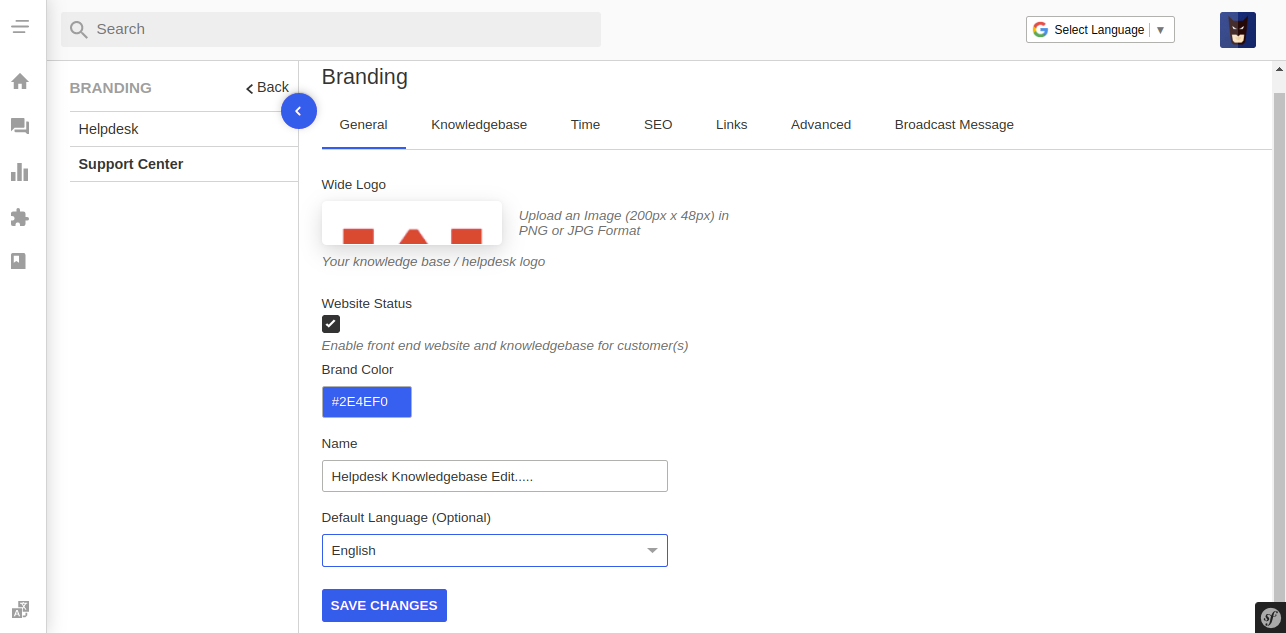 Page Background Color
Header Background Color
Banner Background Color
Page Link Color
Page Link Hover Color
Article Text Color
Tag Line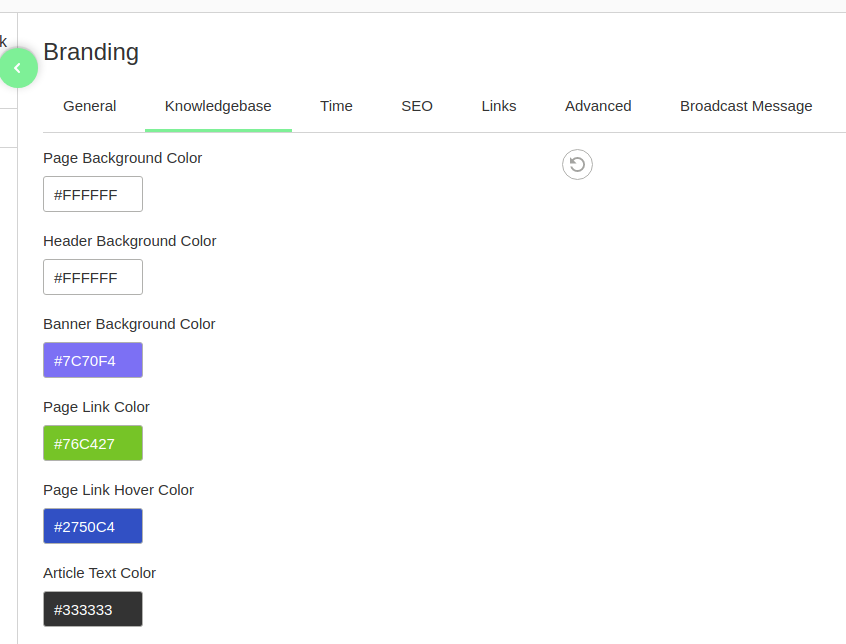 Note:
In the Layout, the owner can select their preferred layout and in that style folders and articles will be displayed to the customer.
The owner can also select "Ticket Create Option" & "Login Required To Create Tickets". By selecting "Ticket Create Option", the user can see the button of creating a ticket on the front end and by clicking on "Login Required To Create Tickets", the customers have to sign in before creating any ticket.
Owner can Remove Customer Login/Sign in Button.
Disable Customer Login if required for sometime.


Under the "SEO" section, the owner can also set Meta Description and Meta Keywords.
Under the "Links" tab, the owner can enter the label and URL of Header Link and Footer Link. The owner can add multiple Header and Footer Links under this tab.
Under the "Time" section, the owner can also set the date and timezone.


Under the "Advanced" tab, the owner can add Custom CSS & Custom Javascript which will be reflected only on the front end knowledge base.


In "Broadcast Message", enter your Broadcast Message, select From & To Date and enable Broadcasting Status.


The Broadcast Message will be displayed on your Front-end website and Knowledgebase for the customer(s).
For example: registered_domain_name.uvdesk.com/en like the below image.